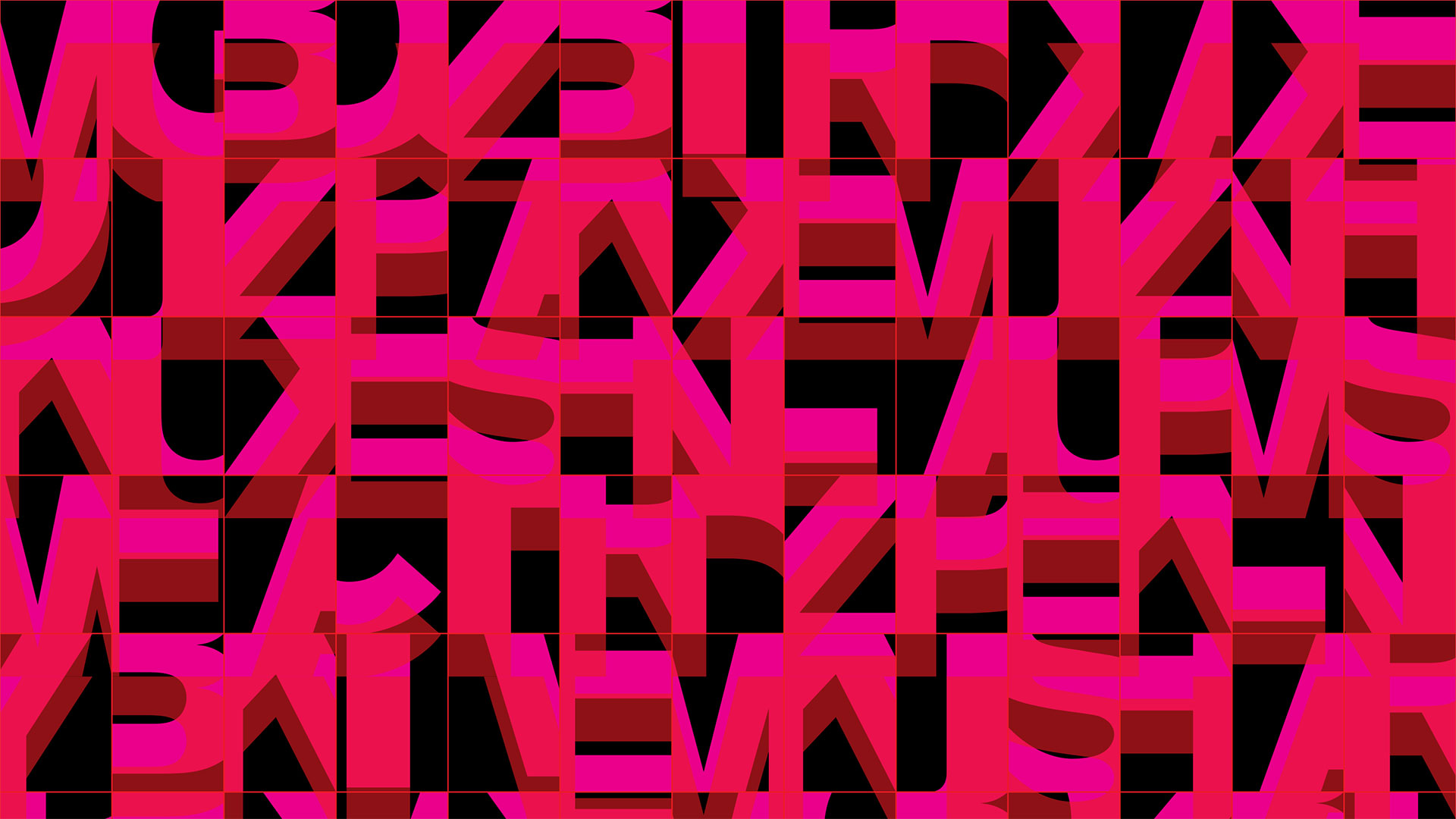 Super Poster
| | |
| --- | --- |
| Medium: | Experimental typeface design |
| Client: | Self commissioned |
| Year: | 2003 |
This typographic experiment began with the question of what maximum size a single capital letter of the font »Akzidenz Grotesk Black« can be scaled to in DIN A portrait format while still retaining legibility.
The goal was to create an autonomous 26-part character set, which although highly abstract, still retains the formal characteristics of the individual letters.
In theory, the typeface remains legible, but a concrete use has never been pursued—with the exception of artistic »applications« (see, for example, Fa Q Fanzine). So this typographic experiment became quasi l'art pour l'art.