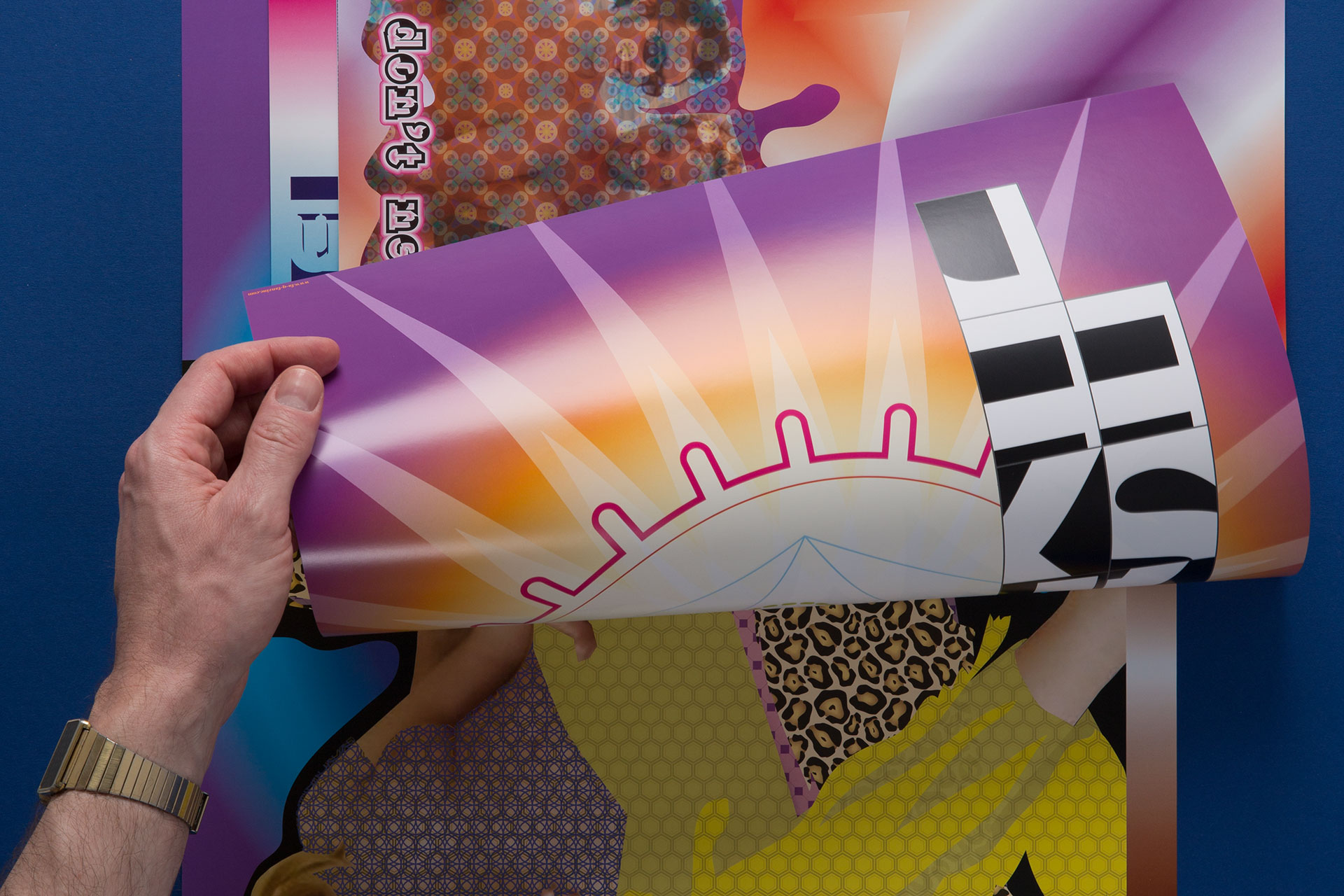 Fa Q Fanzine
| | |
| --- | --- |
| Medium: | Poster magazine |
| Client: | Self commissioned/Revolver Books |
| Year: | 2005 |
Fa Q Fanzine—the poster magazine made up of posters promoting the poster magazine Fa Q Fanzine—is meaningless feedback, a visual (non-intellectual) research project that makes questions concerning its affiliation to stylistic epochs obsolete by inflating the style sheets of contemporary graphics software. That this resulted in a completely useless and information-free print product was desired, as was the fact that good taste, political correctness and sleek lifestyle trappings have fallen by the wayside. Fanzines are for fans; the title of this issue is pronounced in English, with any criticism remaining stuck to the cover: »Fuck You Fanzine«.

—> buy here
Exhibitions: Vertrautes Terrain, ZKM Karlsruhe, 2008; Rundgang, HfG Offenbach, 2005; Copy Your Idol, Kunsthalle Pankow 2005
Publications: Spex 10/2005, HfG annual report 2006, exhibition catalog »Copy Your Idol«, exhibition catalog Vertrautes Terrain
Studio photography: Florian Markl and Sebastiano Campoccia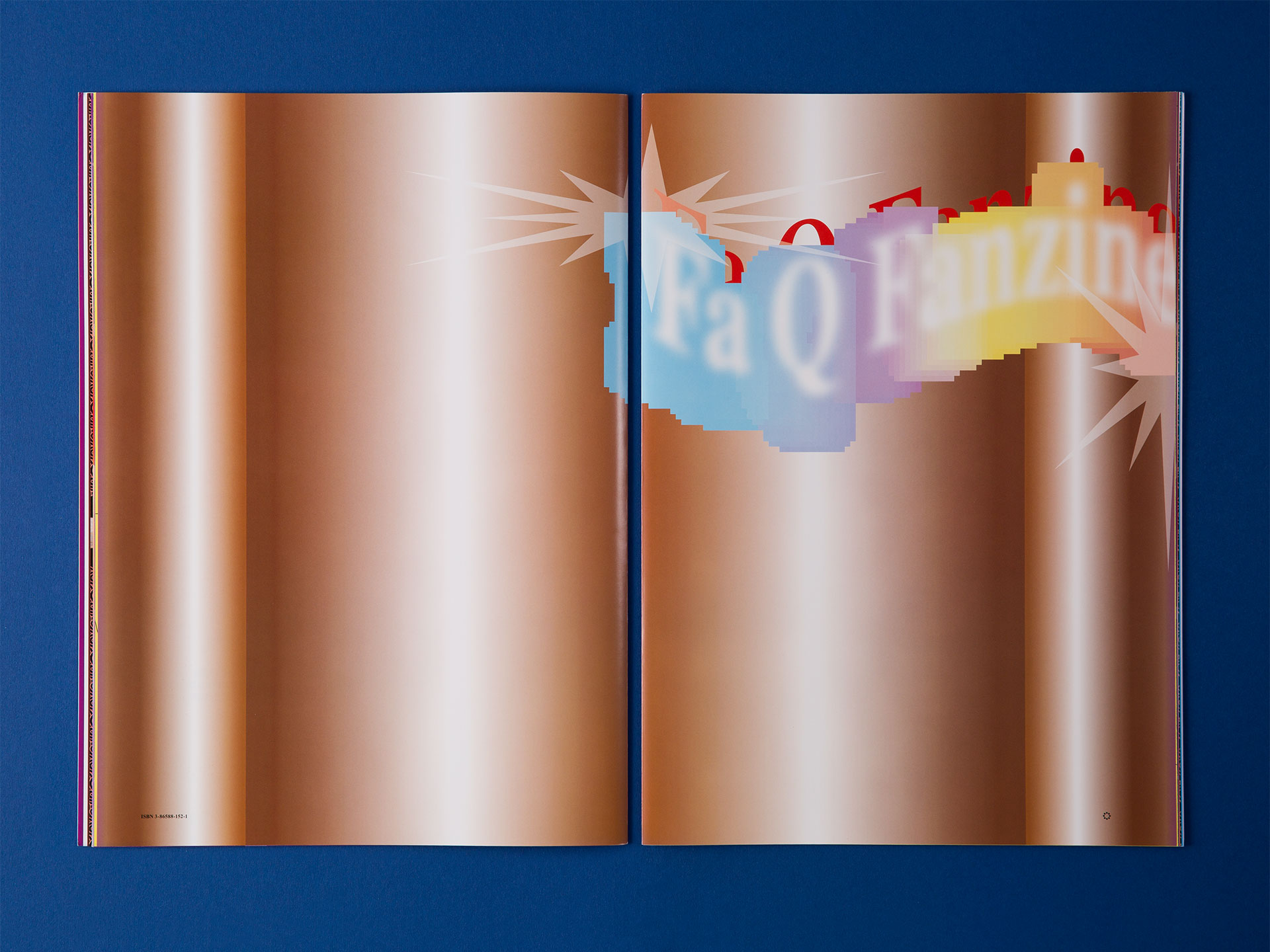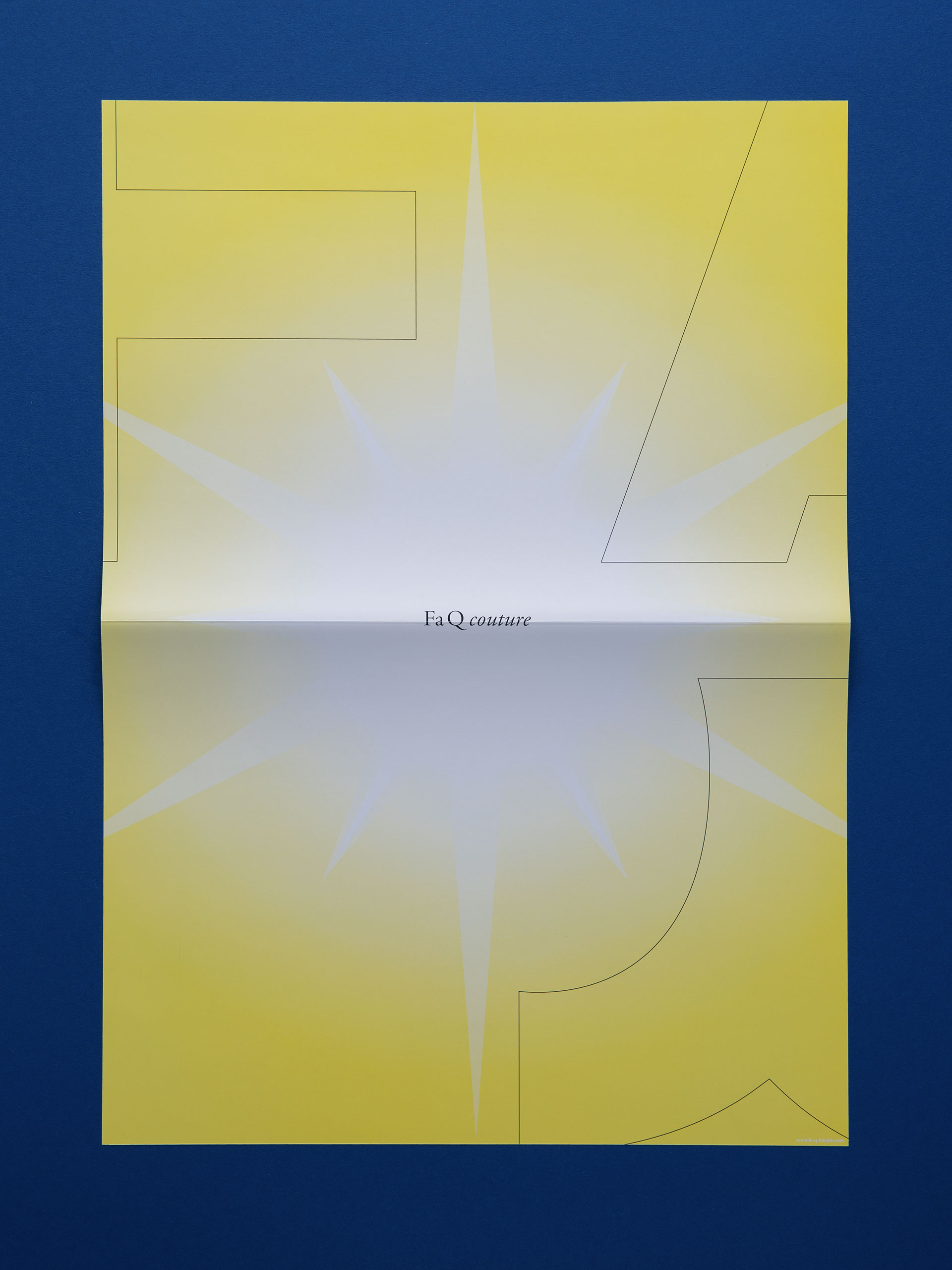 Review
YOU SHOULD KEEP SOME OF THEM HIDDEN FROM YOUR BEST FRIENDS
You just want to hang them all up at once—the fifteen colorfully dazzling poster which comprise Florian Markl's Fa Q magazine. If only you didn't have to keep on taking some of them down again when your parents come visiting, when your landlord wants to check that everything's OK, or when you've invited a potential girlfriend round to dinner. Maybe you should keep some of them hidden from your best friends.
Markl's breviary of the indescribable presents proscribed content with a kick. Fa Q gives us an overdose of all these banned Photoshop and Illustrator filters, he throws all agreements on good taste out of the window, and shatters our retinas with the most impermissible of color combinations and the grossest color gradients.
It goes without saying that this printed matter is completely useless and lacking in information. This is a real sale in the face to anyone who values political correctness and »doing the right thing«. Anyone who buys it nevertheless will be the happier for it.
Professor Heiner Blum, HfG Offenbach annual report, 2006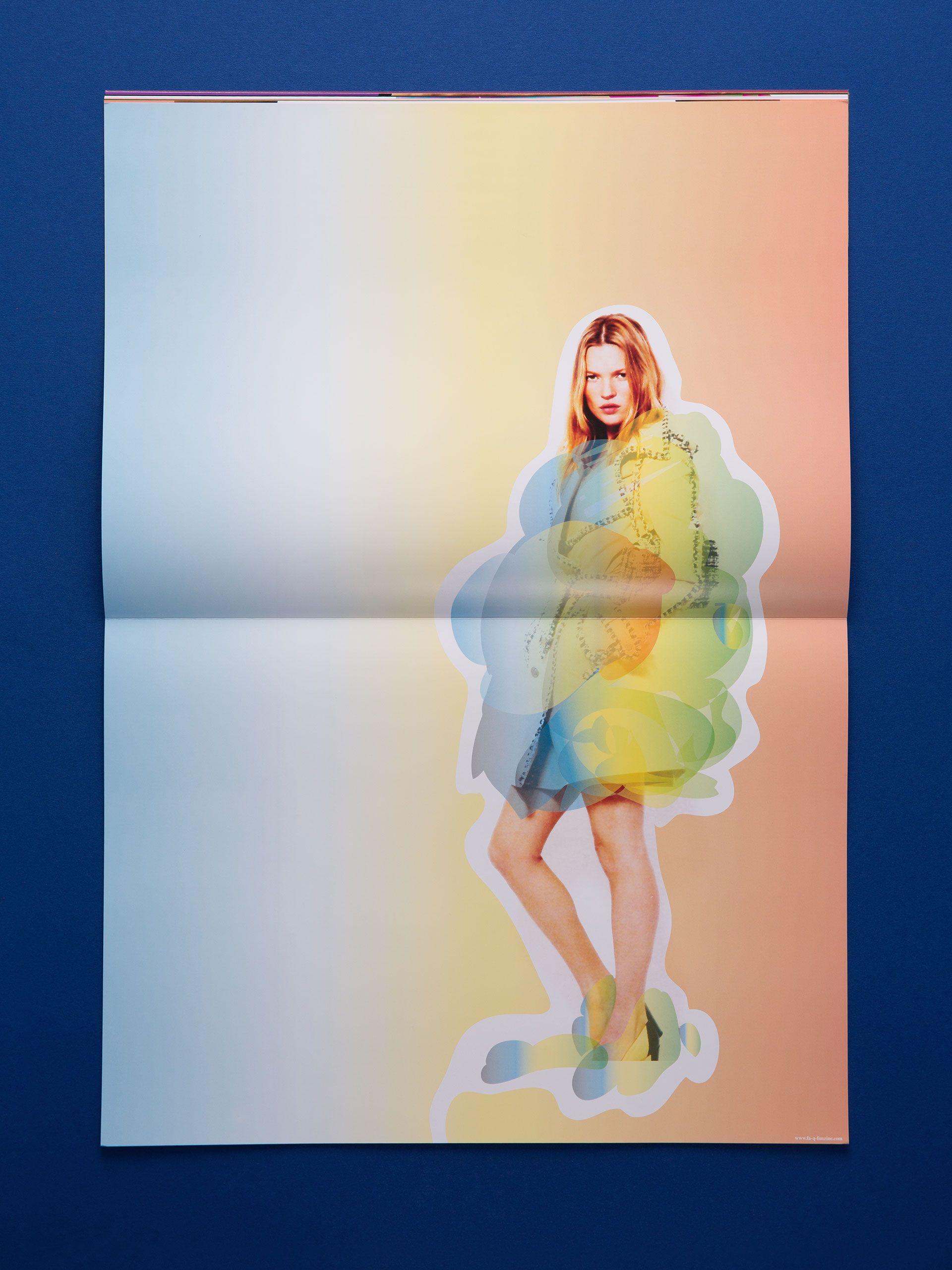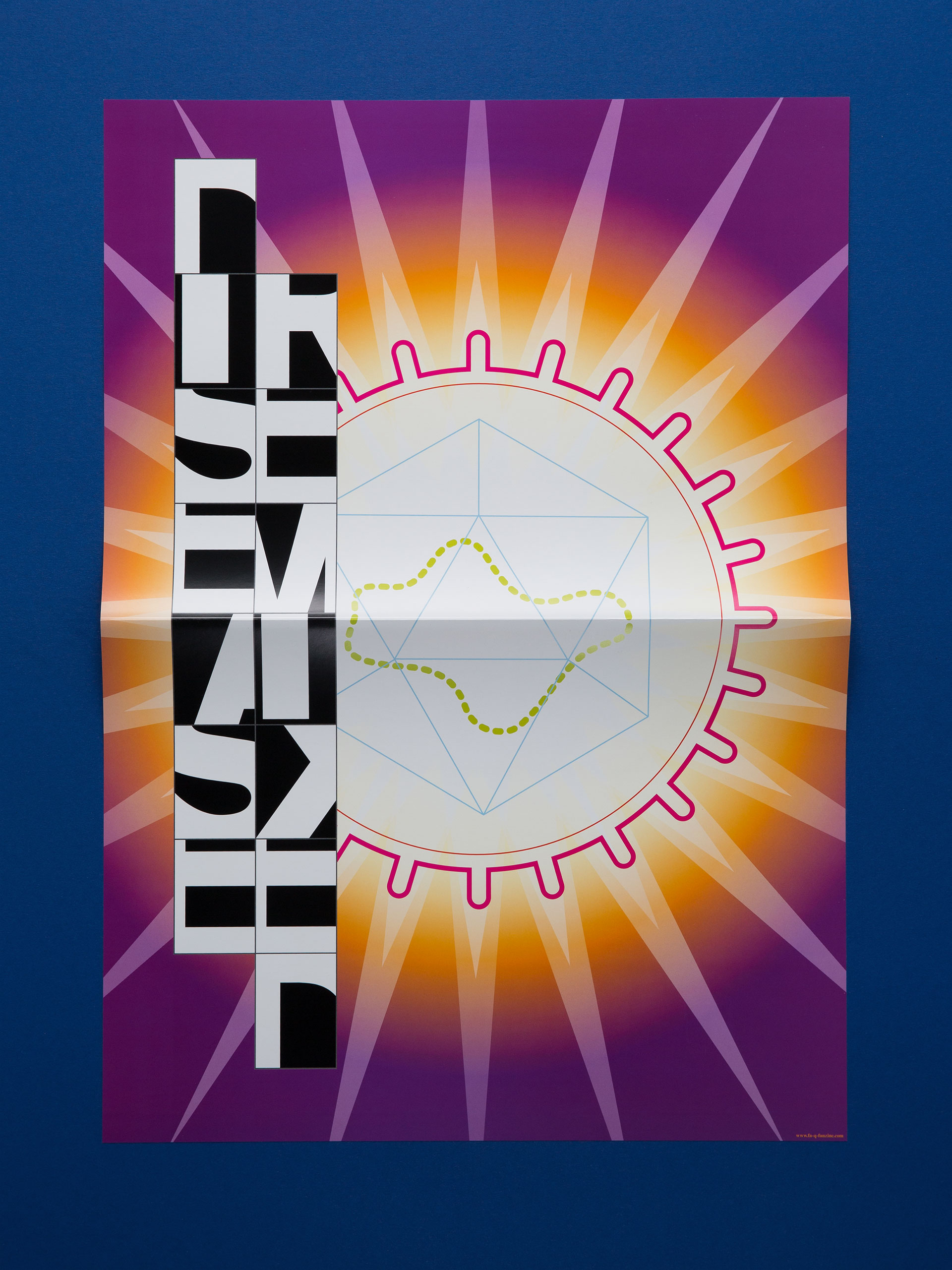 Review
BULL IN THE MAGAZINE SHOP
The magazine market is already big and is growing all the time. One of the resulting problems is the difficulty of distinguishing between individual products. Contents are suspiciously similar; their visual language only has a limited number of dialects.
»Fa Q«, the poster magazine by Frankfurt designer Florian Markl for Revolver Verlag, examines this very topic—the uniform. In his large-format magazine, he renounces standard beauty, using vector programs, pixels and gradients in an inflationary manner. The excessive use of ink borders on decadence; no typographic temptation is too daring. There's nothing that can't be done!
Unsurprisingly, the magazine may look a bit strange at first; it is not easily classified. The reason is only revealed at second glance: Markl uses commercial magazines as his source material, setting them adrift in a sea of abundance. A deliberately ungainly experiment—and a must for any magazine collector.
Mario Lombardo in: Spex, issue 10/2005