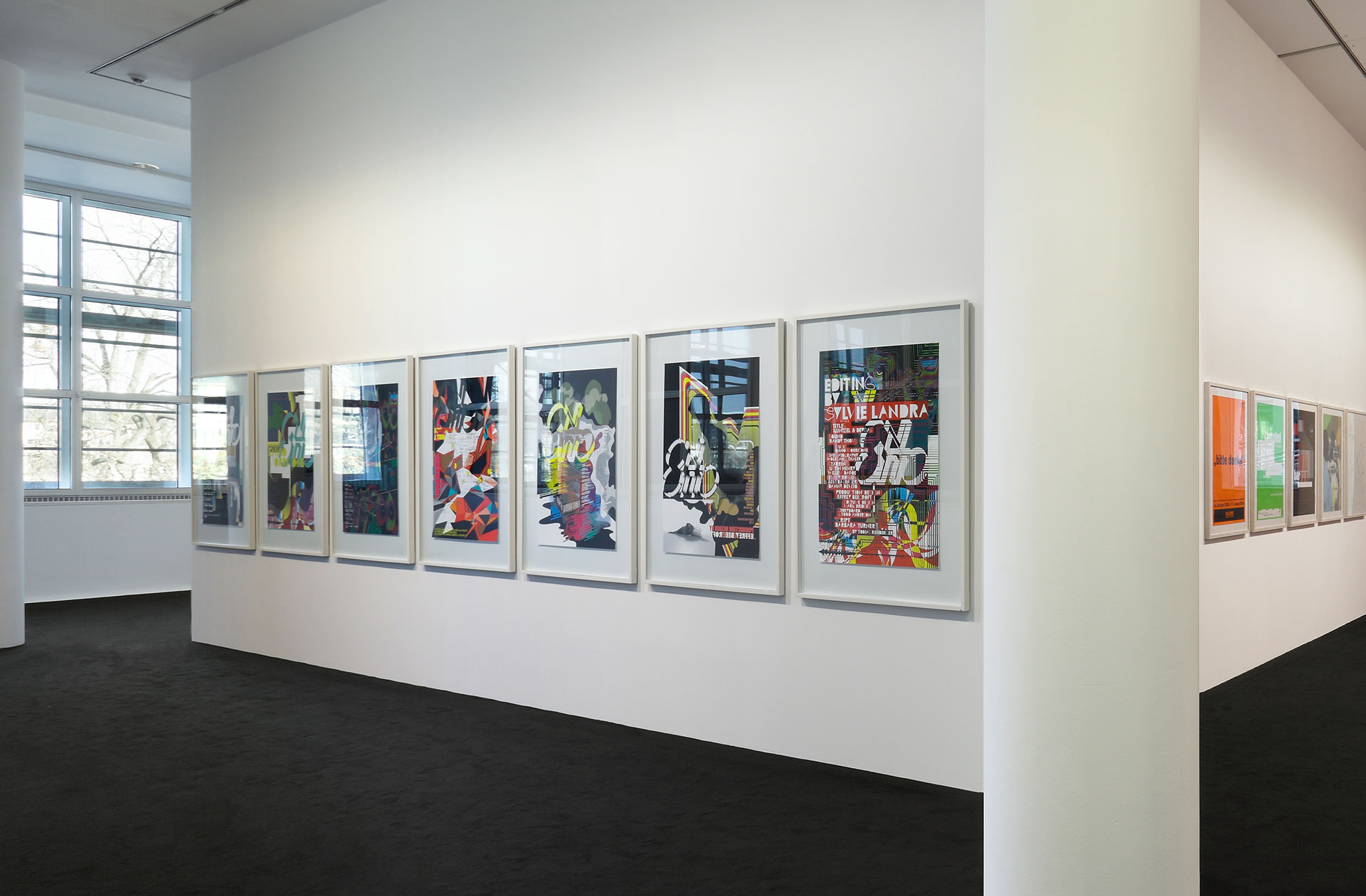 On Otto Posters
| | |
| --- | --- |
| Medium: | Ten-part poster edition |
| Client: | Studio Tobias Rehberger |
| Year: | 2008 |
For his experimental film project »On Otto«, the artist Tobias Rehberger broke down the conventional development of a feature film into ten main working steps and then reversed their chronological order. The »film« was thus produced backwards. The result, in the form of a complex installation, was displayed in Milan's Fondazione Prada. Afterwards, Florian Markl was commissioned with a ten-part poster series honoring each of the production steps with its own »movie poster«.
Exhibition: Museum Angewandte Kunst

Publications: exhibition catalog Tobias Rehberger »Flach«, form No. 254

Exhibition photography: Axel Schneider
Studio photography: Florian Markl and Sebastiano Campoccia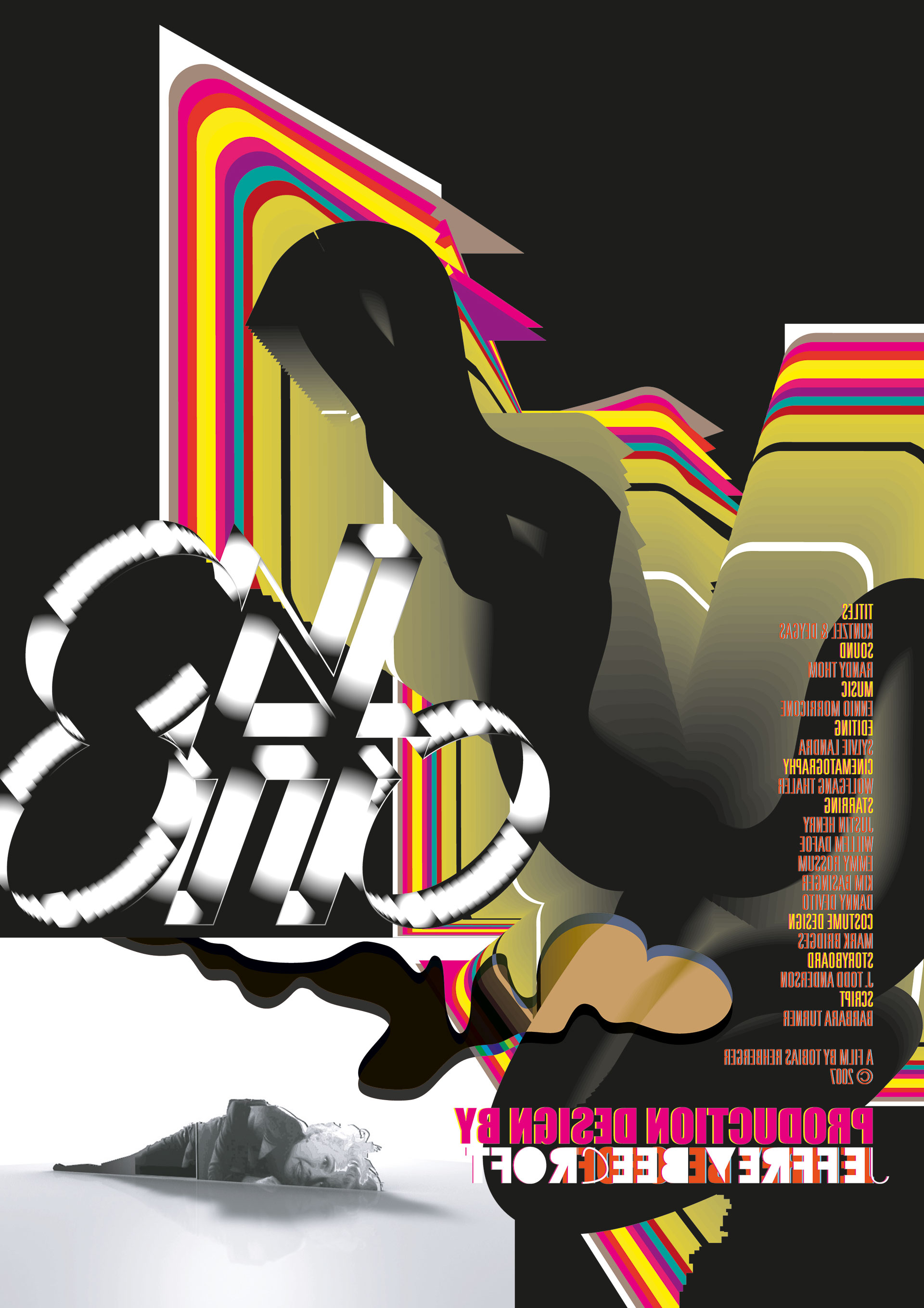 The »On Otto« posters are part of the art project by the same name which pursues the idea of beginning a film at its end, the cinema poster forming the beginning. Tobias Rehberger broke down the complex teamwork necessary for the production of a film into its separate areas of expertise, and unfurled the working steps backwards. The individual sequences of »On Otto« were shown as an exhibition in four labyrinthine pavilions at the Fondazione Prada in Milan in 2007. On that basis, in 2008 Tobias Rehberger developed the poster series, designed in cooperation with Florian Markl. (…)
These graphically complex works draw from the genre of the cinema poster and pay tribute to the various professions involved in film production, devoting each of the ten posters to one profession: titles, sound, music, editing, cinematography, actors, production design, costume design, story board and script. The fact that the poster series was carried out subsequently to the art project as a means of honoring the various areas of expertise which (aside from the actors) normally go unnoticed by the public, in combination with the high quality of the graphic design, the printing and the paper, lend this workgroup the quality of a monument.
Eva Linhart, Museum Angewandte Kunst, Frankfurt; excerpt from the catalogue »Tobias Rehberger – flach«