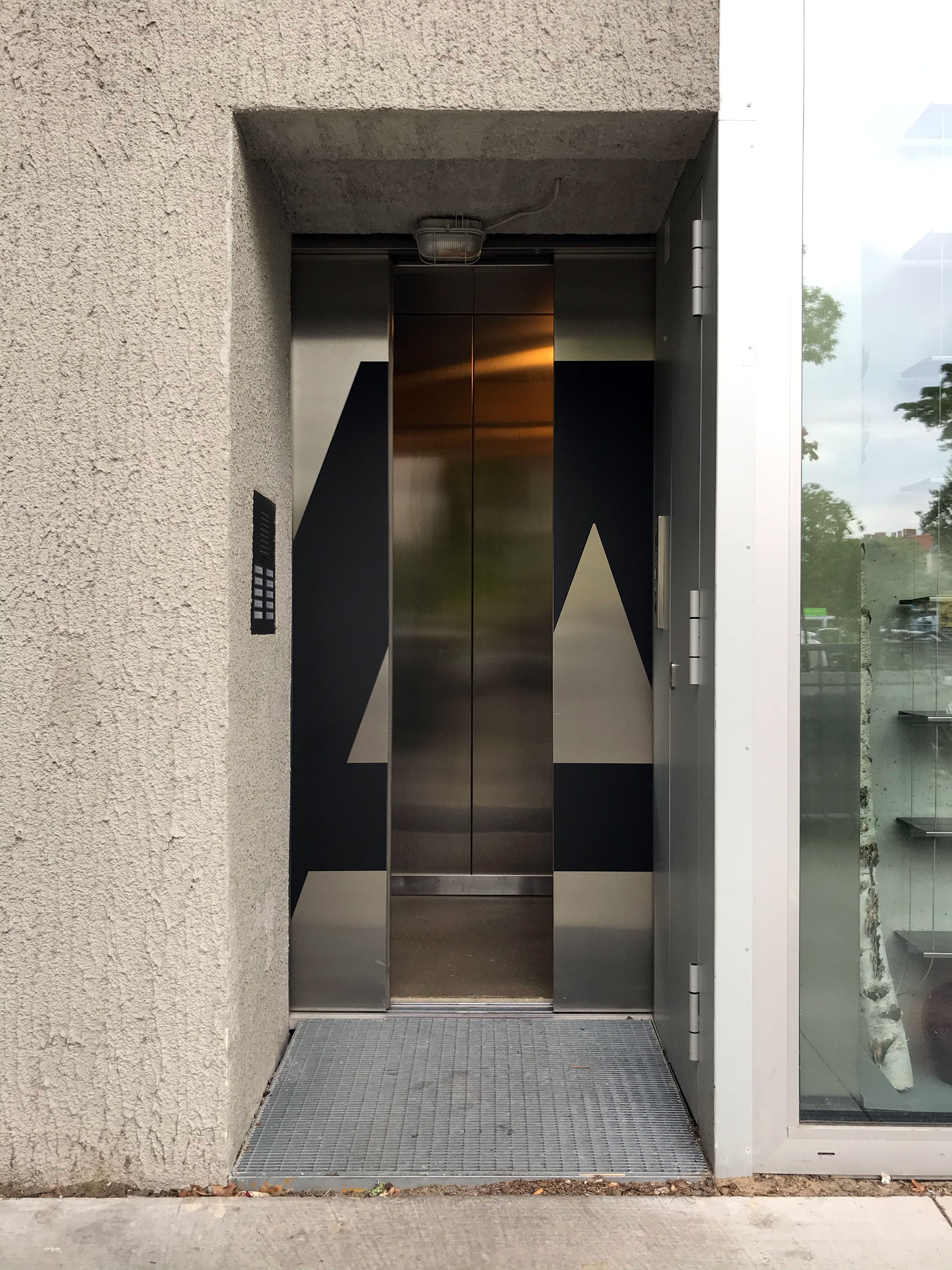 Lobe Block Signage
| | |
| --- | --- |
| Medium: | Signage of a commercial building |
| Client: | Lobe Block GmbH & Co. KG |
| Year: | 2020 … |
The brutalist architectural icon Lobe Block, located in the Gesundbrunnen district of Berlin, has quickly developed into an internationally known magnet for friends of contemporary architecture since it opened in 2018. The award-winning commercial building was designed by Arno Brandlhuber + Emde, Burlon and Muck Petzet Architects. The Lobe Block houses a diverse, international mix of tenants with a focus on the art, culture and creative industries.

In autumn 2019, Florian Markl, who himself was a Lobe Block tenant at the time, was commissioned with the design and implementation of a guidance system and signage for this unusual building. It was clear from the start that the form of the signage should also be unconventional and that some improvisations were necessary due to the complex conditions, and that made this project particularly exciting. The implementation had to take place, for example, without structural or mechanical interventions on or in the building. For this reason, a purely two-dimensional solution was developed that exclusively uses existing areas by applying paint, adhesive films and printed paper and also makes use of a neighboring building for the large scale mural.

Due to the pandemic, the project was paused until further notice after a partial implementation in spring 2020. The images of the mural on the neighboring building shown here are digital photo montages that reflect the previously approved design status. Further implementation follows ...