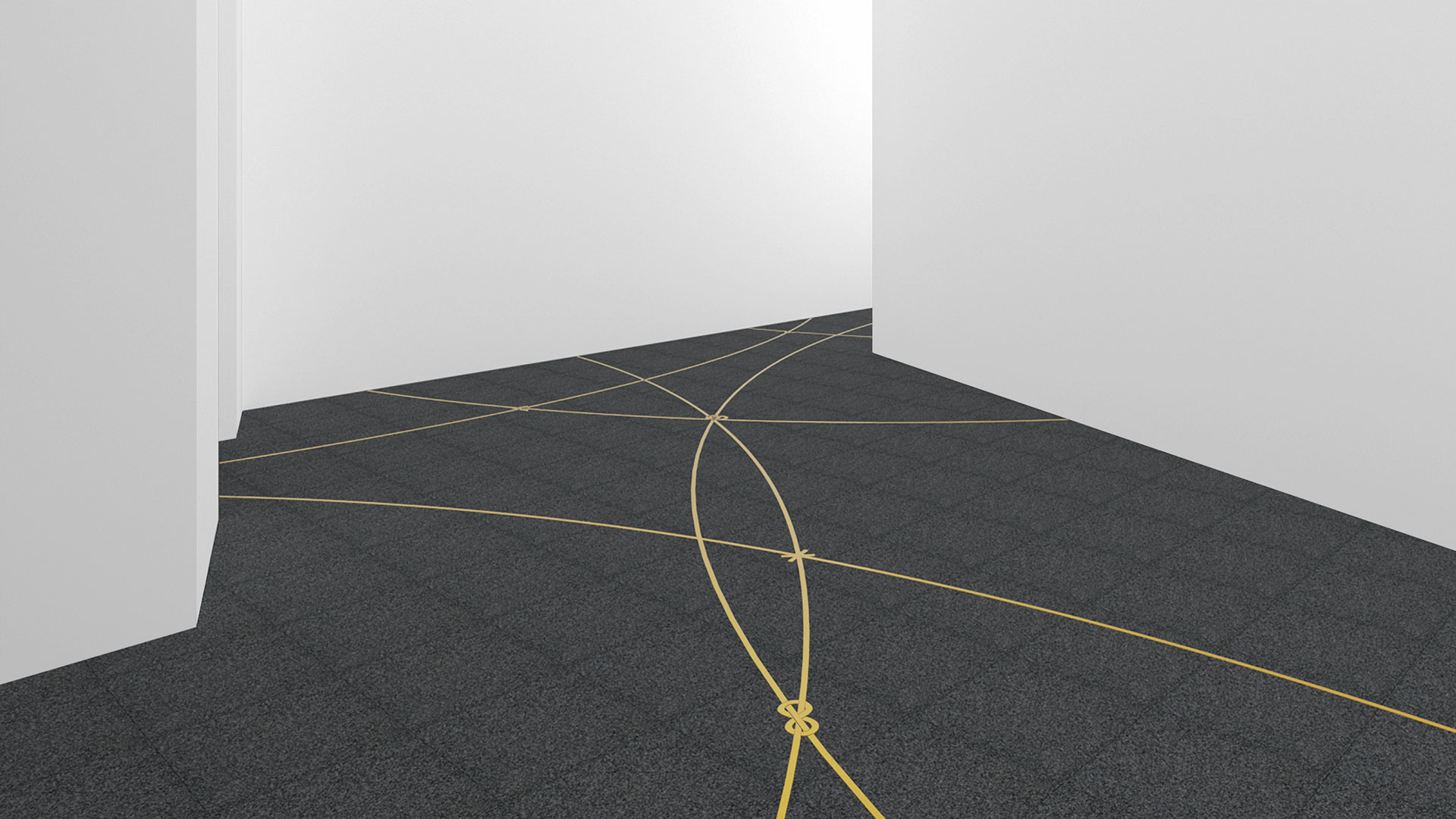 52°31'16"N 13°21'40"E
| | |
| --- | --- |
| Medium: | Competition entry for an artistic floor work |
| Client: | Federal Office for Building and Regional Planning |
| Jahr: | 2018 |
For the artistic display of the floor surfaces in an extension of the Federal Ministry of the Interior in Berlin, an art competition was called out.
The formal basis of Florian Markl's competition entry are 15 large circles whose centers are spatially scattered and thus form a filigree network of intersecting circle segments. This mesh lies above an oriented tile grid. 26 cross points of the circles contain a unique microcosmic drawing. The entire line structure is provided on natural stone and wooden floor as brass inlay.
In the ground floor elevator foyer a stone tile is replaced by a brass plate. In the elevator foyers of the 1st to 12th floor, the grid and thus the brass plate with each floor is gradually reduced to about 30% of its original size. The scale changes that occur from floor to floor create a virtual zoom out or in in the vertical movement.
The design evokes a strongly abstracted, cartographic-like social projection, which addresses the relationship of the Ministry of the Interior to the social space in which its real political impact and meaning unfold. The range of drawings at the intersections serves as a reference to the versatility of social interaction processes and to a certain unpredictability in the results of such highly dynamic events.